Transgender Dating in Utrecht on MyTransgenderCupid
Online Transgender dating in Utrecht
You start feeling those butterflies in your belly. Soon you're going on a date with that one single man or woman which you've met on dating site My Transgender Cupid! But, what can you go and do? You want to plan a fun date with a transgender in the province of Utrecht? And that's why we would be happy to give you a couple of dating tips for a romantic, nice or active first date!
Top cities for dating Transgenders in Netherlands
GREAT TRANSGENDER DATING IDEAS IN UTRECHT
Zoo dating in Ouwehands Dierenpark in Rhenen
Visiting the Ouwehands Dierenpark in Rhenen is definitely worth it! That's because if the first animal reserve in Europe with a real Bear forest. In the Bear forest, you can obviously visit the bears in the park, but it is also inhabited by Swedish wolves. Besides this, you can also have a look at the unique polar bear twins of the park! Walking through the park together will give you plenty of space to get to know each other better and enjoy the cozy atmosphere.
Have a romantic castle visit at Castle "De Haar"
It is almost impossible to come up with a day out which is more romantic than a visit to Castle "De Haar". You and your date have the feeling like you're living in a fairy tale on the estate of the biggest and most luxurious castle of the Netherlands. Through the entire year, you will find various fun activities and with the company of a guide, you can learn more about the history of this beautiful estate. Do you prefer to go out just by yourselves? Then you can also opt for a nice long walk through the English landscape park. A guaranteed success for your first date with a Trans-woman!
Dating tip: Drink a cocktail
It may be a cliché, but a glass of alcohol can sometimes help break those first uncomfortable minutes. At Union Latin Lounge there are no less than twenty delicious cocktails on the menu. Frozen Strawberry Daiquiri, Cosmopolitan, Sex on the Beach: you name it. Want to bet that the conversation will get going again after a few gulps? And is it so nice that you want to dance together? Every Thursday evening and every second and fourth Saturday of the month, it is possible at Union Latin Lounge!
Climb the 'Dom Tower'
Are you up for an active challenge? Then climb the Domtoren in the city of Utrecht together! The tower is the highest church tower in the Netherlands with an impressive 112 meters! If the 930 stairs are not enough to get to know each other better, then you can always enjoy a snack and a drink in the bustling city center of Utrecht.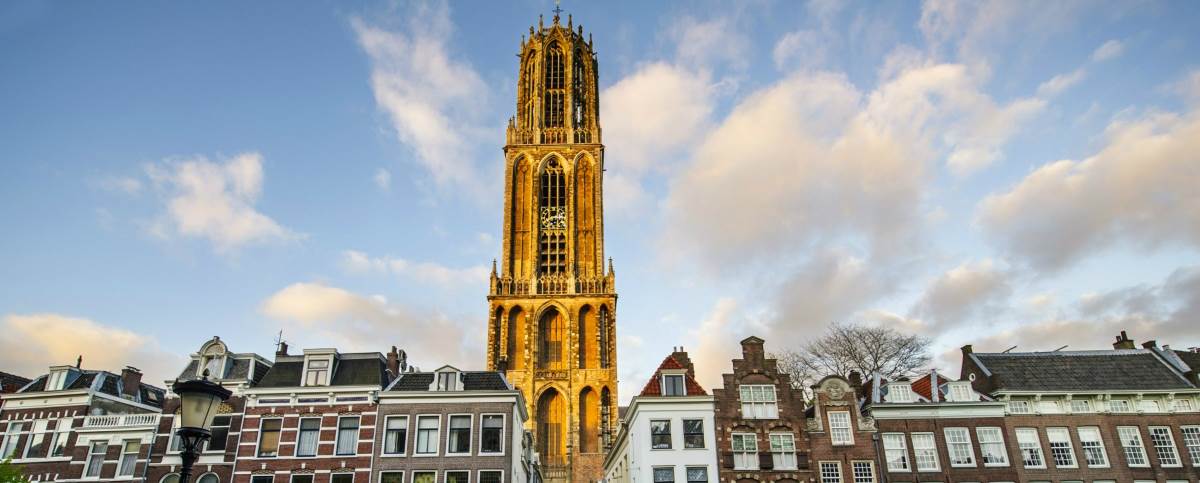 Have a romantic first-date walk
If you plan to meet in the evening with your transgender date, then go for a romantic walk through the center of Utrecht at the Trajectum Lumen. This project was founded by students of the School of Arts and is made out of lights, shadows and spots which will guide you through the hiking path in the dark. This activity is definitely worth considering if you're looking for an original date!