Transgender Dating in Den Haag on MyTransgenderCupid
Online Transgender dating in Den Haag
You've met a nice single man or woman through dating site My Transgender Cupid. You've been contacting each other for a while in a very nice way and now you really want to meet up., You want to make sure that he or she will not forget about this date any time soon, but where can you go? To help you out, we've listed 5 nice things to do in The Hague, so you can both experience an original and unforgettable date together, guaranteed!
Top cities for dating Transgenders in Netherlands
AWESOME TRANSGENDER DATING IDEAS IN DEN HAAG
visit Escher in the Palace
Do you both love art? Then it might be a good idea to visit Escher in the Palace. This permanent exhibition is made up out of more than 150 pieces of art of the famous artist M.C. Escher. The fantasy-like pieces of art will integrate you and your date in a special way with the way they play with the unending and geometric patterns. Who knows? This special date might be a good start which leads to an endless adventure between you and that one special man or transgender woman!
The Hague Courtyard "Het Haagse Binnenhof"
The Hague Courtyard has been the center of political life in the Netherlands for centuries. This is one of those attractions which you cannot miss out of when you're in The Hague. With your date, you can enjoy a tour through the Knight's Hall (Ridderzaal in Dutch). You can also decide to watch a movie about the history of "Het Binnenhof" (The Inner Court). Get to know each other and an important part of Dutch history during this special date idea.
Have a relaxing date: Clingendael Estate
Do you feel like going on a relaxing date? Then together you can visit the Clingendael Estate and walk through the valley in between the dunes. This beautiful park has, amongst other things, a Japanese garden and a tea house. In the Japanese Garden, you can admire many rare and beautiful trees and plants together, while you get to know each other. After a nice walk, it's time for the tea house, where you can obviously enjoy a nice cup of hot tea together.
Have a miniature date in Madurodam
With your date, you can discover the special stories of the Netherlands in miniature in Madurodam. Together, you can experience how life was in the Netherlands in different periods of history. Discover, for example, the story about the "flower woman" or take control of the Oosterscheldekering. Naturally, there are plenty of opportunities to enjoy a hot cup of coffee with a piece of pie while you get to know each other better.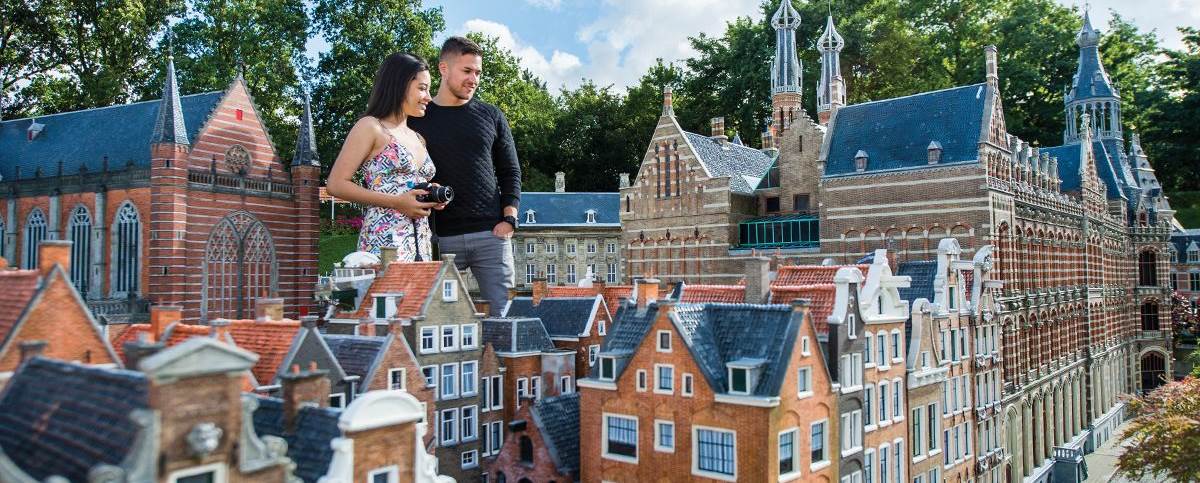 Visit the museum
Do you want to discover the stories of the world, from the beginning until modern times, together? Then take a trip through time in the Museum. Check out the enormous skeleton of a giraffe or learn more about how the earth came to its existence. Meet the first humans who inhabited our planet while you get to know each other better. This interactive museum is also very suitable for a date with your kids. There is something to do for everyone!