Any of these tips wouldn't require great efforts but will noticeably improve your chances of meeting and dating ladyboys. Follow next few steps and you will get lots of responses from ladyboys while messaging to them.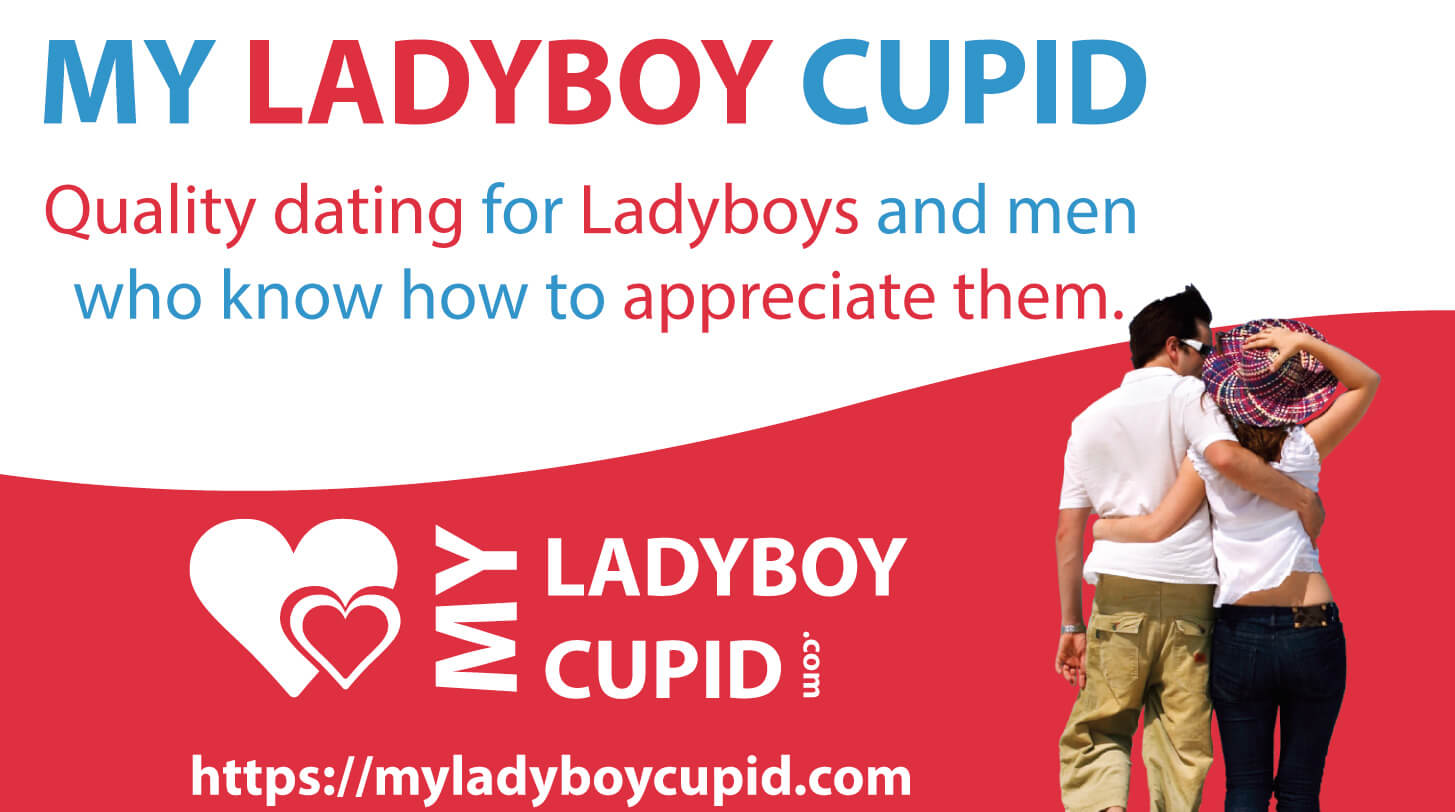 Ladyboy dating tip 1 – appearance
First of all, you better have at least one profile pic on your account. Whether you like it or not, but ladyboys mostly ignore profiles without pictures. The same goes for the guys that upload pics of well-known celebrities instead of their own. And even if a ladyboy wouldn't recognize Brad Pitt and would actually believe that it's you, believe this wouldn't work more than simple chat without webcam.
That's why if you want to get responses from ladyboy singles, better to add on profile few fresh good quality photos of yourself. And if you want to get even more responses and attention from trans girls, you should think about your look and how to present yourself in the most favorable light.
Saying that, we don't mean that you have to look like a Hollywood star, but even slightly being in-shape would improve a first impression of you.
Online Ladyboy dating tip 2 – introducing yourself
On every ladyboy dating site, same as on MyLadyboyCupid, you can fill up a short form, personal bio and tell in few lines about yourself while setting up your profile. It will take for you just few minutes but will increase your response rate in few times! First of all, describe your interests, hobby, any kind of activity you do at spare time. It's also worth mentioning what are you looking for on the ladyboy dating site. At the same time don't get too personal, aggressive or sentimental. It's also better to avoid negativity and complaints about your experiences in past. Just give a quick overview describing who you are.
Some guys get into lengthy narration about their past personal life or, in the other way around, describing their happy dreaming about future. It may also work as "turning off" for ladyboys. Remember, your profile should be simple and easygoing, all the details of your experience and thoughts you can share while chatting with a ladyboy.
Date ladyboys online tip 3 – just don't be weird
Lots of guys fail in online dating just because they try to pretend a hopeless romantic for unknown reasons. Nothing bad if you want to make a compliment to the ladyboy you like. Just don't get into something like she is your last chance! Sending first messages avoid saying phrases like: "You are the most beautiful girl I ever seen, let's get married!" or "you're stunning, I'm obsessed with you!" The same goes for overly sexual messages – for that there's more appropriate time and place than the first message. If you write to a ladyboy at first, better send her few "normal" words skipping out awkward jokes or too straightforward hints.
Meet ladyboys online tip 4: create an account on MyLadyboyCupid
The best way to meet ladyboys online is to create a 100% free account on MyLadyboyCupid. Thousands of beautiful ladyboys and serious men committed to find a true and serious relationship are already joined. Many successful stories proved that My Ladyboy Cupid is working. So if you are a man or ladyboy who is seeking a real relationship, then join us at MyLadyboyCupid.com